Our Beloved, Sustained, ​and Prosperous Community
Congratulations Team New Birth Center for Community Inclusion on securing and accepting the Child Care Partnership Grant on behalf of The Department of Commerce!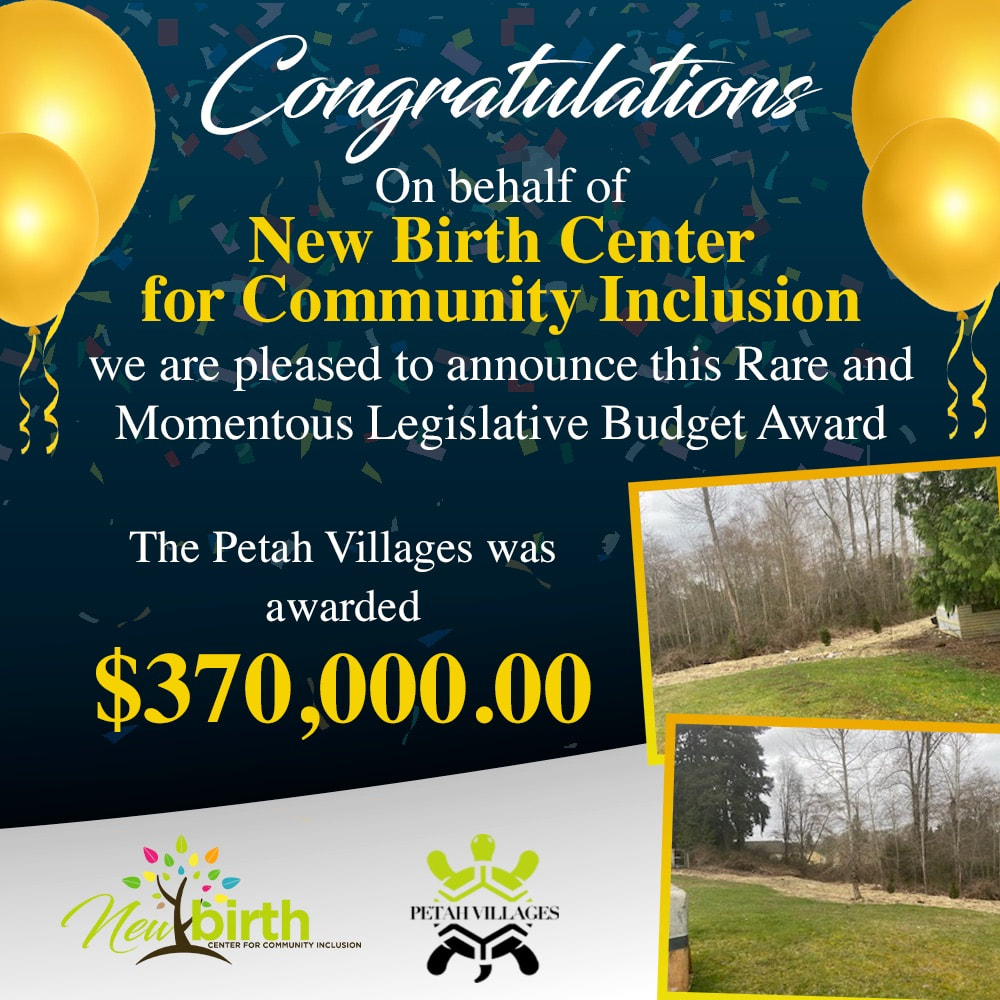 Virtual Play, Learn, and Empower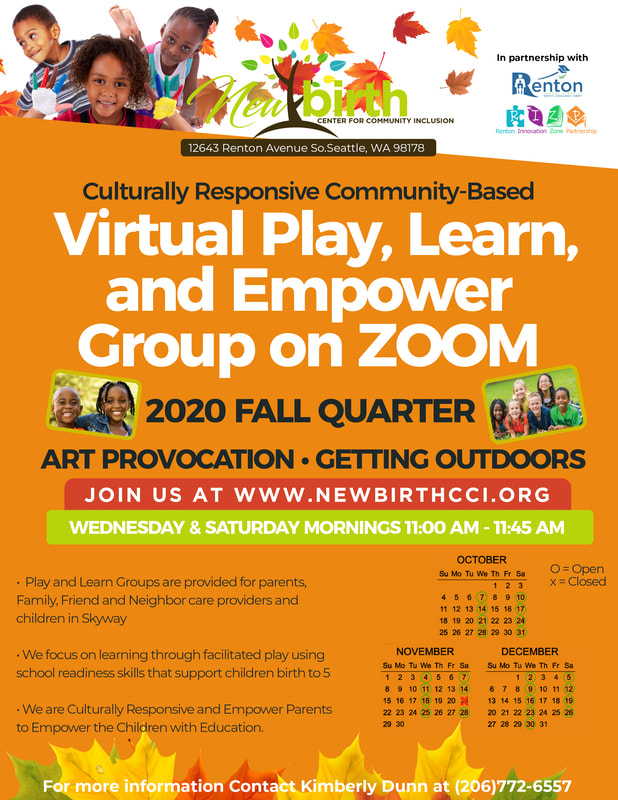 FALL QUARTER VIRTUAL PLAY, LEARN, AND EMPOWER STARTS
SATURDAY OCTOBER 10TH @ 11 AM
WEDNESDAY OCTOBER 14TH @ 11 AM
Zoom Information for Wednesdays
Meeting ID: 873 2328 0277 Passcode: 359748
Zoom Information for Saturdays
Meeting ID: 789 230 3084 (only needed)
Saturday Morning - Play, Learn, and Empower - October 10, 2020
October 28, 2020 through November 4, 2020 - Outdoor Exploration with Worms
The Goal of this lesson plan: Introducing your children and families to the outdoor exploration of earth worms in your own yard. We will have fun looking at the movement of earthworm on our hands. Also, how long they stretch out by guessing there length in inches.
Gloves
Big Spoon or Shovel
Water
Imagination

Our Faith in Action - Education, Housing, Asset-Building, and Criminal Justice Reform ....
Our mission is to create sustainable ecosystems that dismantles systemic racism by fostering the growth, retention, and well-being of our beloved, sustained, and prosperous community.
Our vision is to eradicate systemic opportunity gaps in
education, housing, asset-building, and criminal justice reform

by using radical transformation strategies that create inter-generational wealth-building solutions.
New Birth Center for Community Inclusion
12643 Renton Avenue So. Seattle, WA 98178
Contact us at:
​206-772-6557
​ksdunn@newbirthcci.org